Duke
You serious, bro?  I'm a huge GBR guy so this new shook me to my core this morning.  Let's take a look at what went wrong here.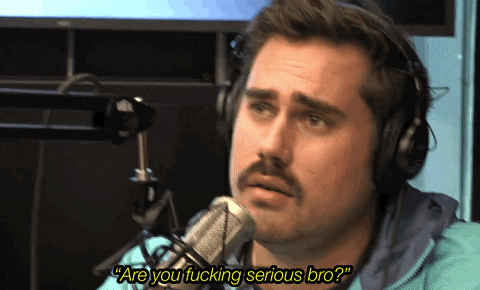 Yikes.  Looks like the reef started 4th of July celebrations a bit early.  But that's not just hung over and need a beer (or 5) to rally looking reef, that's dead reef.  Sad news for sure.
New York Post – The Great Barrier Reef has been declared dead by scientists at 25 million years old — bringing an end to the colorful life of the world's largest single structure of living organisms.
The Great Barrier Reef has been declared dead by scientists investigating coral bleaching, which is caused by environment stress impacts.
Coral bleaching.  Not to be confused with anal bleaching which my buddy Zub's ex-wife made him do because he's a total push over without a spine.  Coral bleaching is code for maybe we really are fucking this world up one can of PAM at a time.
This is the most damning evidence to date that climate change might be real.  This is what the reef used to look like:
Alive.  Full of life.  Home to millions of fish that we don't catch and eat.  Sure, pointless in a "we don't need this to survive" kind of way but beautiful none the less.   Is it really dead or are scientists being a little dramatic?
Uhhh, super dead.
Sure, it still looks like a paradise compared to the Atlantic Ocean and the trash who beach there but to the rest of us, this stinks.  Time to clean it up, world.
PS – I'm thinking this could be a great time to buy low.   Sneaky good investment…worth $56 Billy before it died