First things first….what's up with this dude's hair?
This ref seemed way over his skis today but it all started this morning when he painted on that mop.
Atl got a great win on Saturday.  3 points is 3 points and we'll take it when we can get it.  However, it was game 1 of 3 within the span of 8 days.  That combined with our current style of play that Tata loves to roll out meant 1 thing to me for the line up today:  rotation!
Tata rolls out this: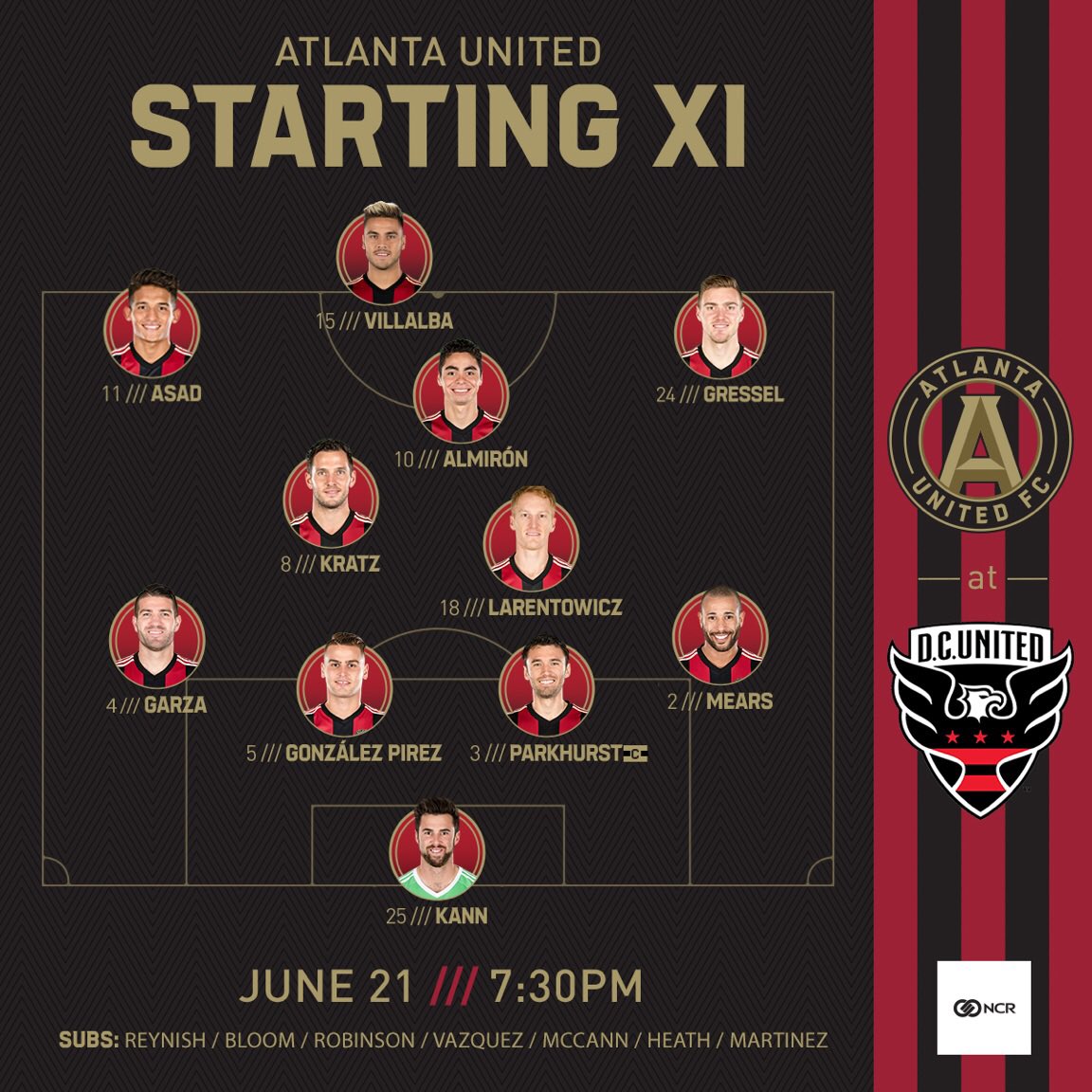 Yep, just like I said.  Only make 1 change and let it be the forced one since Carmona is suspended from yellow card accumulation.  What do I know?
Uhhh everything.  We sucked tonight.  All over the field to be fair save for Almiron and Asad.  I would have lined up like this:
This accomplishes multiple things.  Squad rotation without insane turnover.  Let's be honest, points on the road are a luxury but we were playing the HORRENDOUS DC United, who did take 3 points off us at home.
Vazquez has done nothing but impress in his time.  We will have the 3 of Almiron, Asad and Villalba; all playing in their natural positions.
McCann and Kratz get time while allowing Big Red a rest so he and Carmona are fresh for Saturday.  Lastly, sit Mears the fuck down.  The guy has been below average all year and isn't getting any younger.  Expecting him to go 90 against either of Nyarko or Naegle was ambitious by Tata.  (Or naïveté??)
Kann was solely at fault for goal 1 but Mears was late getting back all night and didn't close Nyrako down on his second half game winner.
I honestly don't mind not taking points on a road game sandwiched in between 2 home games but I hate that we wasted so much energy doing so.
Here's to 3 points on Saturday.  We'll be there screaming our heads off.  Come on 5 Stripes!