Whhhhhaaatssshappeningclones?  Mike Goldberg wasn't great but his voice was synonymous with the UFC and after 207, he will be leaving the sport.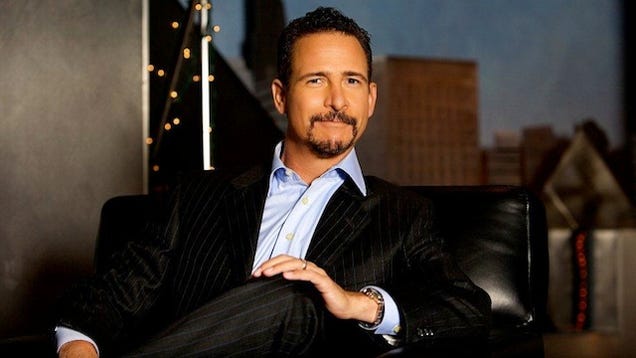 Is this the face of the next play-by-play caller sitting next to Joe Rogan?  Fuck, I hope not.  Rumors are swirling that Jim Rome will be filling the void left by Goldberg.  That's like replacing a nice NY Strip steak with hamburger meat.  Yes, there are better cuts of meat than the NY Strip but it's still pretty damn good and it is FOR SURE better than hamburger meat.
Jim Rome is an obnoxious fast talking mouth breather.  His current success stems from a radio show that allow his 'clones' to call in and get some air time.  He is West Coast hyper active ADHD version of Paul Finebaum.  Him calling the UFC would be an utter disaster BECAUSE the UFC has Jon Anik on tap waiting in the wings.
Why over think this decision?  Rogan is the man.  Priority 1 is keeping him around and keeping him happy.  Priority 2 is promoting the young and hungry Anik who brings everything you want to the table.  Professional, knowledgeable and more importantly intelligible.
Maybe it's a West Coast/East Coast thing but I don't understand the Rome love.  What I really don't understand are the links between Rome and UFC.  Anik it is.